Terza e ultima serata al Madison Square Garden: la setlist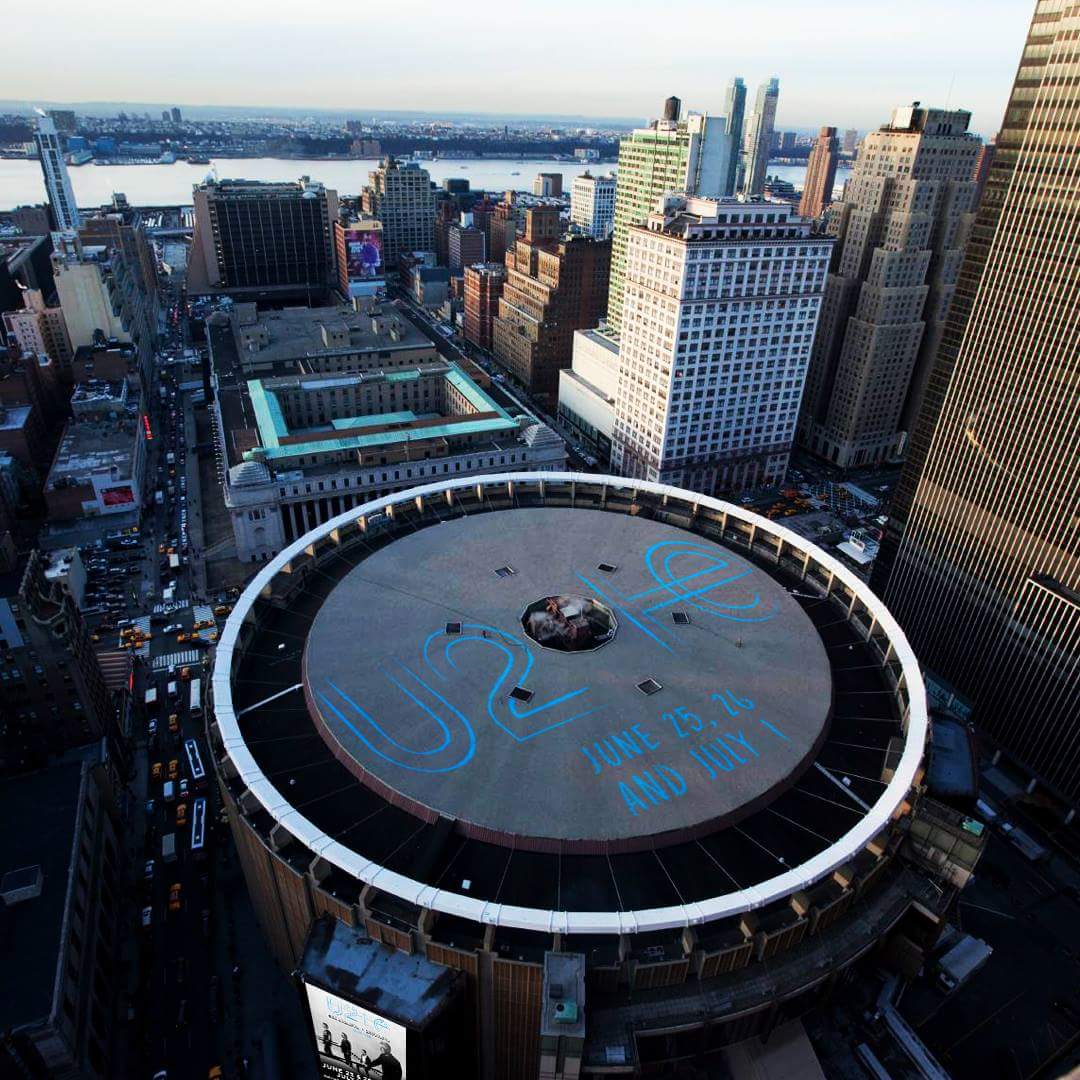 Gli U2 questa notte hanno suonato al
Madison Square Garden
di New York per la trentesima volta in 33 anni.
Bono:
"We played McGonagle's in Dublin 29 times in our early days. Tonight is the 30th time that we have played at Madison Square Garden. More than any other Hall."
Da notare tra il pubblico la presenza di
Salman Rushdie
(The Ground Beneath Her Feet) e
Patti Smith
, citata anche durante Beautiful Day.
Love Is All We Have Left
The Blackout
Lights Of Home (St. Peter's String Version)
I Will Follow
All Because Of You
Beautiful Day
The Ocean
Iris (Hold Me Close)
Cedarwood Road
Sunday Bloody Sunday, When Johnny Comes Marching Home (snippet)
Until The End Of The World
Elevation
Vertigo, Rebel Rebel (snippet)
Desire
Sympathy For The Devil (snippet), Ice Ice Baby (snippet), Acrobat, Vertigo (snippet)
You're The Best Thing About Me
Staring At The Sun
This Is Not America (snippet), Pride, God Bless America (snippet)
Get Out Of Your Own Way, America The Beautiful (snippet)
American Soul
City Of Blinding Lights
Women Of The World (snippet), One, Invisible (snippet)
Love Is Bigger Than Anything In Its Way
13 (There Is A Light)